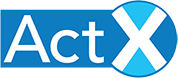 ActX makes personalized medicine and precision medicine possible now.
Click if you just received a sample kit
Discover how your physician can personalize your medical care based on your genetics.
more


Find out how physicians using ActX are practicing precision medicine today.
more


Make real-time genomic decision support part of your product today.
more


Use genomics to offer precision medicine to your patients today.
more


Use genetics to personalize your medical care. Focus on risks that you can do something about. ActX makes genetics practical for physicians and patients.
more

Your DNA can say a lot about you. Your hair color, diseases you may be prone to, and what medications will work best for you are all influenced by your DNA. Changes in your DNA sequence are called variants. How can these variants affect your health?
more

Case studies coming soon!
more