The ActX Approach
If you are a medical professional, click
here
.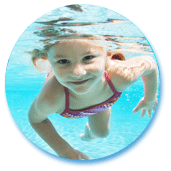 We focus on actionable genetics. Evidence based genetic risks that you, working with your physician, can do something about. We concentrate on the impact of genetics on medications and serious medical risk factors.

We enable you to partner with your physician - actionable information is provided to both you and your physician.

We frequently re-analyze your genetic data. You and your physician will be alerted if an important new issue is found.

We help you and your physician keep up with the latest medical knowledge about genetics. We revise our existing information based on the latest medical science, and also add to the medications and risks that we cover. Because we keep your genetic information on file, the new information will automatically be applied to your genetics.

ActX is a screening service and not intended for the diagnosis of high risk patients. The service looks only at selected variants (DNA variations) for the targeted genes and not all possible genetic variants.