Integrated Precision Medicine Platform℠ Service
ActX is proud to offer a fully customizable Precision Medicine Platform Service, built into your Electronic Health Record (EHR). Import genomic data from your institution or use our optional turn-key approach, which includes comprehensive patient genotyping. ActX's Precision Medicine Platform Service offers real-time decision support for orders such as medications, alerts for actionable genomic risks, an integrated patient Genomic Profile, and the ability to customize content. Use the platform to offer Precision Medicine to your clinicians and patients now.
Drug-genome interactions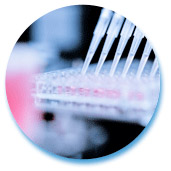 The Precision Medicine Platform Service checks medications against the patient's genetics every time physicians write a prescription, alerting physicians if there is an issue with adverse effects, efficacy or dosing. ActX covers most U.S. prescription drugs for which there is evidence of a genomic effect. For example, a significant percentage of the U.S. population likely gets no pain relief from codeine based on their genetics, and ActX can alert clinicians to these patients.
Actionable genetic risks, risk factors, and carrier status
ActX also alerts physicians for actionable patient genomic risks, such as hereditary cancers and cardiovascular risks. For example, patients with the genetic condition Lynch Syndrome can have up to a 70% lifetime risk of colorectal cancer. These patients need to begin colorectal cancer screening at age 20 or 30. The ActX Patient Genomic Profile, available within the EHR, displays a summary of all affected medications, risks, risk factors, and the patient's carrier status.
Customize content with the Precision Medicine Platform Service
With real-time, integrated clinical decision support, ActX is designed for to be the workflow of busy clinicians.
Decision support comes from the clinical evidence-based KnowledgeBase, which includes references and is updated as new studies appear. For institutions, the Precision Medicine Platform Service makes it easy to modify any clinical content or variant curation, and allows for selective overrides of drug-genome interactions, actionable risks, and triggering variants. If no override is applied, the ActX KnowledgeBase original content is defaulted to.
Highly scalable integrated genomic decision support platform
Evidence-based KnowledgeBase
Import patient genetic data from any clinically valid source
Turn-key system available using comprehensive ActX micro-array genomic testing
Minimal impact on existing systems — secure, low latency, real-time external system
Highly customizable to meet your organization's needs
ActX Genotyping
ActX offers optional, saliva-based micro-array testing for 600,000 variants. Testing through ActX covers pharmacogenomics, actionable risks, and carrier status.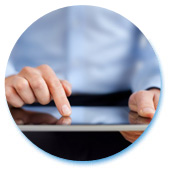 After genomic data is on file for a patient, the service is automatically activated. The authorizing physician will be alerted through the normal inbox when the patient's data is first available, and when any serious genomic based medical risk is found (data is frequently reanalyzed). Every time a prescription is written, it will be checked for drug-genome interactions and will alert the prescriber if an actionable drug-genome alert is found. An up-to-date patient Genomic Profile can be checked in the EHR at any time.
For more information please email ActX at
platform@actx.com
.
Featured Enterprise Customer: